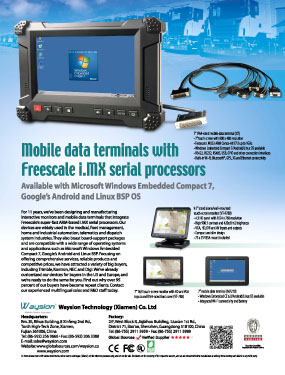 Share:




E-mail

Print

Bookmark
Waysion Technology (Xiamen) Co. Ltd

Follow me

Customizable devices for home, in-vehicle and industrial use since 1999

5 Star China (mainland)
Services and Support

Sample Availability & Policy
We usually provide paid sample to customers for their test and promotion. Once we received the payment, we will ship the sample as soon as possible through DHL/FedEx/UPS. Our bilingual sales team is always waiting for your inquiry.




The reception


Our service team

After Sales Service
Waysion Technology (Xiamen) warrants its products against defects (excluding physical damage to the product) in materials and workmanship under normal use for a period of one year from the date of delivery. For the detailed process, contact us now.


Click on any of the following
links for more information:
More Information
Contact Details




Waysion Technology (Xiamen) Co. Ltd
3E, Rihua Building, No. 8
Xinfeng 2nd Road
Torch High-tech Zone
Xiamen
Fujian
China 361006
Tel: (86 592) 256 9666
Fax: (86 592) 206 3388


Homepage Address
http://www.globalsources.com/waysion.co
Other Homepage Address
www.waysion.com


Chat with supplier using:

Key Contact:
Mr Ou, Jordan
Business Development Director


Supplier and product information updated May 24, 2013.
Verified Business Registration Details
Registered Company: 维迅科技(厦门)有限公司
Business Registration Number: 350298400001721
Company Registration Address: 厦门火炬高新区软件园创新大厦B区#301


* In some jurisdictions, company names and addresses are registered in Chinese only.